The Benefits of Automated Marketing For Physicians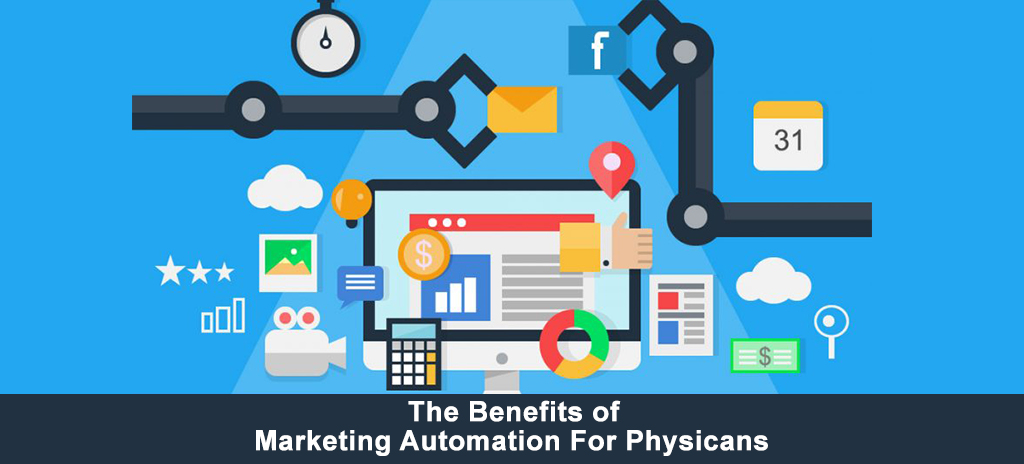 We live in a world of maximum automation and instant gratification, with new apps, services, and devices designed to make our lives easier popping up practically every day. Sure, it can seem excessive at times, but the least we can do in this context is make the most of it and use these tools to our advantage.
Think about it: if you're using antiquated, manual marketing tools and strategies, it's like operating on a patient without the latest labwork or equipment – you simply don't have all of the functionality that many successful businesses use to thrive, and you could fall behind and lose patients as result.
That's why it's important for all forward-thinking DPC doctors to streamline and optimize their marketing efforts with automated marketing. And don't worry – it's a lot more straightforward than it sounds. Let's dive in.
The Old School Way: Manual Marketing No Longer Works
First thing's first: why is automated marketing so important and what difference does it really make? Old-school, manual marketing is a very reactionary process by which doctors or their marketing teams are left having to craft each email and communication with patients after conversations begin.
This doesn't cut it today. Why?
As we mentioned, the world has changed and customer expectations have increased dramatically. In this context, people look for:
Timely responses: Customers today expect to get fast responses, and they'll simply leave your site and go to a competitor if you don't meet their expectations.
A consistent brand voice: Consistency is key, and you want to create a voice and style of communication that your customers can recognize across your communication.
Personalized, relevant communication
Service that exceeds expectations
And only automated processes can deliver these results.
Understanding Automated Marketing: The Basics
So what exactly is automated marketing?
According to HubSpot, it's the automation of repetitive, day-to-day tasks – such as emails, social media, and other website actions – in order to effectively nurture prospects and provide them with content that will turn them into delighted, returning patients.
In other words, it's using technology to run certain aspects of your business on autopilot so that you can really make the most out of your communications and focus your energy on the things that matter most.
The appeal?
To be able to send the right message at the right time, and to make that message personalized, relevant, and effective without actually having to draft every email yourself.
In the big picture, this not only increases the efficiency of your communication – thereby improving audience satisfaction, traffic to your site, and customer loyalty – but also allows you to focus your attention on large-scale efforts and strategies, thereby increasing your ROI and helping you grow in the long-term.
Some interesting statistics:
Yet, getting started can often seem easier said than done. In fact, according to Liana Technologies, the lack of expertise and know-how (55.6 %), as well as lack of human resources (48.1 %) are most common reasons why companies are not using marketing automation.
This can be especially true for direct primary care (DPC) physicians. You didn't study marketing, after all, so it's natural for you to feel overwhelmed and wonder where to start.
So let's get over that hump and break it down.
Automated marketing can take many forms and provide a number of advantages, including:
Analytics and reporting
Campaign management
Lead nurturing
Email marketing
Customer segmentation
Data integration, and
Campaign management.
That said, the best place to start is with your emails. Here, the goal is to segment your audience and create targeted automated emails that are automatically sent to specific, curated lists or groups of people. Now, this may sound over-complicated, but the idea here is simple: you want to be able to communicate with your patients – and your potential patients – in a timely manner, and to provide them with information that they're interested in. And you don't want to send the wrong information to the wrong people i.e. send an email about cost savings to someone that really just wants access to their doctor.
This automated email marketing process allows you to avoid such mistakes and send the right message to the right people at the right time – with no additional effort on your part.
Here are three strong examples that basically any DPC doctor can use:
Welcome series automations should be sent to people at the top of your marketing funnel, a.k.a to new prospects that have just filled out an appointment form on your site or given you their information. This is super important: these people are interested in you and your services, and they want to hear from you while your business still top-of-mind.
Use this opportunity to engage with them, start a relationship, and validate their interest in your business using a personalized email sequence. Here's how a typical welcome series might work:
Email 1: This should be sent right away, and it should be triggered to send as soon as a patient completes an action of your choice (as soon as they click on a consultation request, fill out a contact form, sign up for a blog, etc). Welcome them to your business and provide them with valuable information that establishes you as an expert. From there, invite them to sign up for an in-office consultation or to take another form of action. This will move them along in the funnel and take them one step closer to becoming a patient.
Email 2: Send this email a few days later, and include something helpful and relevant to the reason they signed up. For example, you can include a link to some "frequently asked questions" content, a discount on a consultation, or a blog on a specific condition or health concern relevant to them. The point, again, is to provide specific solutions to their pressing questions or pain points – or to provide offers that the patient might be interested in – so you can convert them from prospect to paying, long-term patient.
The key with any of these communications is to make sure that they're timely, super engaging, and ultra-personalized. These people have already shown an interest in you and your practice, which means they're the perfect audience to convert if you get this part right.
A Weekly or Monthly Update Workflow
This workflow is for a completely different segment of your audience: existing patients that you haven't heard from in a while.
This is a great place to:
Encourage a follow-up visit
Let them know about any webinars, educational courses or specials that you may be having
Share blog content or other information that's useful to them
Share office news
Give them information about a new medication or a treatment for a particular ailment or chronic disorder
The goal, once again, is to maintain engagement and increase the know, like, and trust factor with your company. So choose the information or the offer that makes the most sense for your audience and interact accordingly.
An Action-Triggered Email
Finally, you can engage with your patients and site visitors based on specific actions they take on your website.
For example, say you have a patient that's a known visitor to your site – someone who is already in your system as a blog subscriber, a contact, etc. – and that patient visits the pricing page on your site three times in a week. You can trigger an email to be sent on that third visit to the page, and this email can:
Ask them if they have any questions about pricing
Remind them of everything they can get with the plan
Give them more information about your services and specialty
This can not only keep your practice top of mind but also help ease any doubts or concerns that are keeping that site visitor from becoming a patient or scheduling an appointment. In that way, this kind of automation can really increase your return on investment (ROI) and expand your patient panel.