Social media has a 100% higher lead-to-close rate than traditional marketing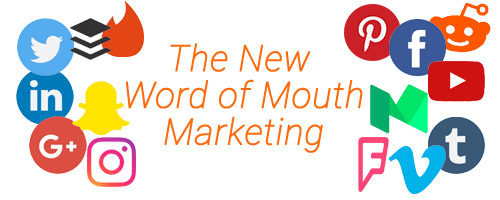 There is no ignoring the power of social media. Over a billion people "hang out" on it every day, making it the new "word of mouth" marketing channel. Not only are online social channels much larger than any real-world social setting, information is shared more quickly. Social Media is an extremely efficient way to reach and engage with your prospective buyers, to build brand awareness and loyalty, to draw people into your sales funnel and to generate leads.
50-to-90% of the decision making is done before a customer engages with your company
Understanding Social Media
Social Media is not a place to simply send out marketing messages. Consider this: If all you did in a real-world social setting was hand out business cards and repeat your elevator pitch, you'd quickly be blacklisted. No one likes being marketed to, most especially in a social setting. On the other hand, if you're interesting and provide helpful or even fun information about your area of expertise, you will build authority, trust, and respect and will begin to generate leads. The same holds true with social media, which provides the opportunity for companies to communicate in a human fashion to an enormous audience.
Reach potential customers
Establish trust and authority
Gain consumer intelligence
Improve customer service satisfaction
SOCIAL MEDIA MARKETING SERVICES
Performing social media audits
Creating strategies based on your business goals & budget
Creating or updating appropriate social media account profiles
Regularly posting custom and curated content
Engaging with industry influencers
Social listening
Increasing followers, reach and engagement
Driving website traffic
Social media promotions
Placing social media advertising
Providing monthly reports based on specific KPIs
Let's talk about how we can help you reach goals.