5 Important Reasons To Not Ignore Physician Review Sites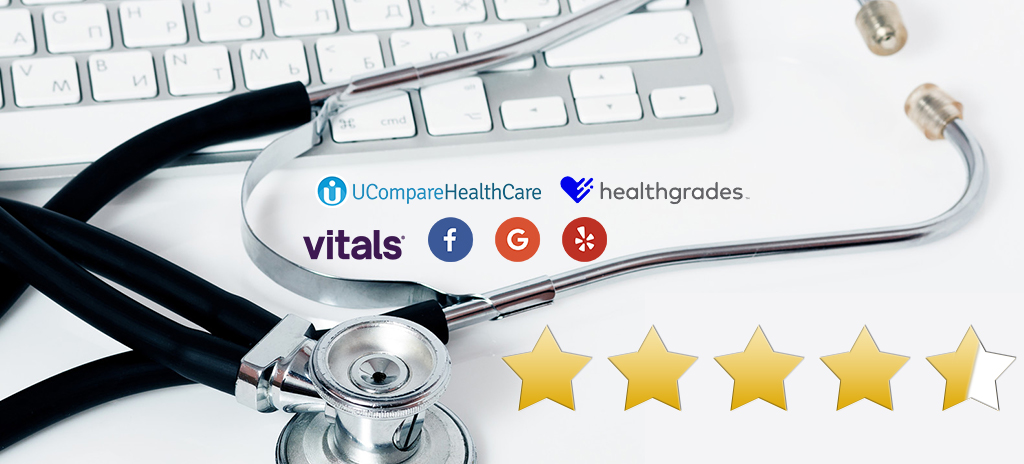 Yelp. Google. Facebook. Business reviews are everywhere. When you run a direct primary care practice, it's tempting to ignore review sites. It's not like you're a restaurant; why pay much attention to reviews?
Because 90% of people make purchasing decisions based on reviews—and that includes finding a physician!
The reality is that reviews have a huge impact on your medical practice. They're especially important for direct primary care physicians because you're not on the insurance companies' lists of preferred providers. Right or wrong, being a preferred provider does lend credibility and trust.
You can bridge this gap with online reviews. In fact, 85% of consumers trust online reviews as much as personal recommendations. If you want to build awareness and patient trust while marketing your practice, you need to pay heed to online reviews.
Five Ways Reviews Benefit Direct Primary Care Practices.
You don't have to spend thousands of dollars to market your practice. Reviews are great for direct primary care because they don't cost a dime. They're the perfect form of free marketing. Even if you don't have a lot of offline traction, online reviews are just as good as word of mouth recommendations. Positive reviews help you gain more patients—for zero dollars!
2) Search engine optimization (SEO)
Where do patients go when they want a doctor? It's usually a search engine, like Google.
SEO, or search engine optimization, helps you stand out on search engines like Google, Yahoo, and Bing. While dozens of factors play a role in your SEO ranking, reviews are definitely a factor. It's estimated that 10% of your Google rank relies on your practice's online reviews.
You can boost your SEO by having more real, quality, helpful reviews on trusted sites. It's not enough to have a few reviews on some low-authority local review sites. Aim for large, trusted sites like Yelp, Facebook, Google Business, HealthGrades, Vitals, etc.
If you're trying to grow your search engine presence, you'll need to focus on more than just reviews. Web content, content quality, and backlinks also matter. Check out this beginner's guide to SEO to learn more.
3) Reviews affect patient choice
Let's say you want to eat at a new restaurant. What's the first thing you do? You probably pull out your phone and look up the restaurant's reviews. People do this all the time, and not just when deciding what to eat. If people care enough to leave a review about a sandwich, they're going to care a lot more when it concerns their body and health.
If you don't think reviews affect patient decisions, consider this. 90% of all people read online reviews. That means your patients are looking you up online before they even visit your website. And they don't just want to see one review. 68% of these people want to read four or more reviews before giving you their business.
If you want patients to choose your practice, reviews are the key. But how do you get more reviews?
Reviews help patients decide if they can trust you. They only want the best, and they'll spend the time to find the right physician. Is it going to be you, or your competition?
Patients trust reviews because they don't come from the practice itself, but from other patients. Reviews tell patients that other people trust you, and because of that, they should trust you, too. Even bad reviews can be positive. If you respond in a timely and appropriate manner to negative comments, it shows you know how to handle problems when they arise and with a cool head.
Every business has room to improve. But too often it can feel like negative reviews scare practices from encouraging more customer reviews. We're here to tell you that all reviews, positive and negative, help your business grow.
Even if you get a horrible review, it's rare to find negative reviews that have zero actionable information. There is usually a lesson to glean from any review, positive or not. You should strive to have a mixture of positive and negative reviews. It's impossible to be perfect 100% of the time; you're going to get a negative review every now and then.
Keep a close eye on your reviews. This will help you collect feedback on what you're doing right and what you can improve. Even if you check your reviews just once a month, you'll be able to gather important information from patient feedback.
Remember, don't shy away from feedback. Listen to the voices of your patients to improve where it really matters. The result will be a better quality business, improved patient experience, and more positive reviews in the long term.
When you run a direct primary care practice, every promotional avenue matters. Reviews help you grow your reach and bring in more patients, and at a free or low cost, to boot. They're a critical component of managing your online relationships for offline results.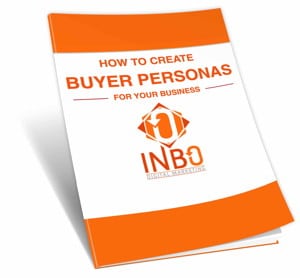 Learn what personas are and:
How to Use Them
How to Create Personas
Worksheet to build your own!
Includes Persona Sample